Corporate Targets

Global Vision

Advantages
From engineering to solution technology…
SEG continues to make further significant advancements
with the most advanced technologies that are ST, RT, IT, etc.
We at SEG are a professional group providing Total Solution Technology mainly for the automotive manufacturing industry.
In recent years, manufacturing technology innovation has been remarkable.
With the introduction of ST, IT, and RT, FMS has dramatically improved allowing further advancement in production lines.
This has brought about lower cost, higher quality, diversified products allowing manufacturers to further increase their international competitiveness.
Under these circumstances, SEG consistently meets customers' needs with
the most advanced high tech products, engineering and solutions.
SEG, with the spirit to challenge the impossible, will continuously lead
global production engineering and develop further state-of-the-art
complex technology.
SEG will quickly meet our customers' requirements with our cross
functional team and pursue total turn-key solution technology that has
endless possibilities.
We'll transcend everything with Technology
We, SEG Global, will transcend borders, race, religion,
language, etc. with the wisdom of technology.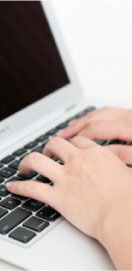 In recent years, many Japanese companies have established businesses overseas with the slogan of globalization.
However, the majority of such companies are merely operating laterally and have only copied their business models that have been successful in Japan.
We, SEG Global, do things differently. We are unique.
SEG in Japan, SEGNA in USA, SEGC in China, SEGE in Europe,
SEGI in India--each company acts as one unified company on the globe.
Let's transcend everything with technology !
We will build a bright future for all our partners.
Collaborative effort with JAPANESE & CHINESE work force.
Maximize time utilization by employing both AMERICAN AND JAPANESE
associates AROUND-THE-CLOCK, which contributes to cost reduction.
Drawing Evaluation Meeting System
Utilize internet teleconferencing system.
Simultaneous teleconferencing between Japan/US/China 3 plants possible.
Verify jointly by projecting CAD screen on teleconference screen.
To operate locally, transmit data in advance and share the same CAD data.
CAD operations such as view changes, etc. need to be performed by
the party that is running the program.