Total Solution Technology

Our Final Destination

Core Competence

Technologist

Main CAD/CAM Software & Equipment List
Total Solution Technology

Mathematical & Physical Technology

Information Technology

Robot Technology & OLP

Sensor Technology

Control Technology

Manufacturing System Integration

Stamping Die & Hemming Die

Jig & Fixture Material Handling & conveyer

CAM / NC Machining & Fabrication

VE & IE $ Ergonomics Engineering

Tooling Concept Design & Process Engineering

DMU & Digital Screw Body & Prototype Build

Product Design FEM & QA Engineering

Industrial Design
New model

vertical launch

Simulate data at high dimensional digital factory
down load to programmable real factory.

Unlimited Zero investment at

model change

No tooling, Universal flexible production system.

Realize more high level

SCM, CRM, ERP

Real factory connect with all factory of world wide,
through high dimensional digital factory and
connect with e-business through internet.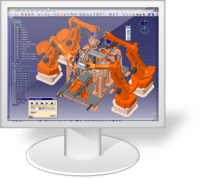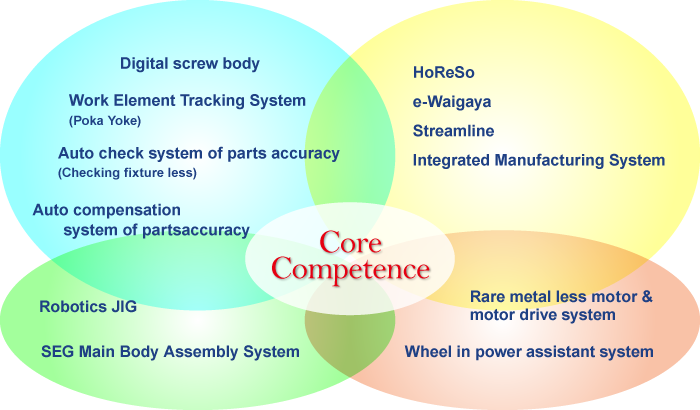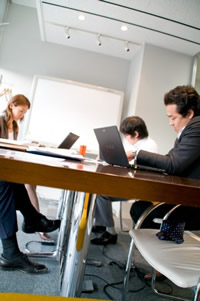 The technologists who are acting
and creating many solutions at SEG.
Mathematical Technologist
Physical Technologist
Information Technologist
Sensor Technologist
Robot Technologist
Control Technologist
Industrial Designer
Product Designer
Product Engineer
Process Engineer
Stamping Die & Hemming Die Design Engineer
Manufacturing System Integrater
JIG & Fixture Design Engineer
NC Machining & Fabrication Engineer
Main CAD/CAM Software & Equipment List
Main CAD/CAM Software List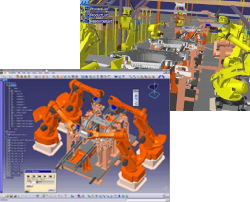 3D CAD/CAM/CAE
| NO | NAME | MAKER | Type | OS |
| --- | --- | --- | --- | --- |
| 1 | CATIA V4 | Dassault Systemes | 3DCAD | IRIX |
| 2 | ROBCAD V3 | Tecnomatix | 3DCAD | IRIX |
| 3 | CATIA V5 | Dassault Systemes | 3DCAD | WIN |
| 4 | DELMIA V5 | Dassault Systemes | 3DCAD | WIN |
| 5 | Solid Works | Dassault Systemes | 3DCAD | WIN |
| 6 | Mechanical Desktop | Autodesk | 3DCAD | WIN |
| 7 | SURFCAM | Surfware | 3DCAM | WIN |
| 8 | JMAG | JSOL | 3DCAE | WIN |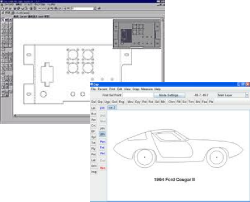 2D CAD
| NO | NAME | MAKER | Type | OS |
| --- | --- | --- | --- | --- |
| 1 | AutoCAD 2005 | Autodesk | 2DCAD | WIN |
| 2 | AutoCAD LT 2008 | Autodesk | 2DCAD | WIN |
| 3 | AutoCAD LT 2010 | Autodesk | 2DCAD | WIN |
| 4 | Vellum Ashlar ver2.7 | Ashlar | 2DCAD | WIN |
| 5 | VISIO2000 | VISIO JAPAN | 2DCAD | WIN |
Main Machine Equipment List
1
5-Face Machining Center
TOSHIBA
MPE-2140(5H)
2
Horizontal Boring Machine
TOSHIBA
BTD-9
3
Horizontal Boring Machine
TOSHIBA
BZ-8
4
Horizontal Boring Machine
TOSHIBA
BTD-200Q
5
Horizontal Boring Machine
YAMAZAKI
GIKEN YZB-85
6
Vertical Machining Center
OSAKA KIKO
MCV-630
7
NC Milling Machine
HITACHI
2MV
8
Auto Miller
OSAKA KIKO
MHA-400IIV
9
Boring & Milling Machine
MAKINO
#4
10
Wire-Cut
MITSUBISHI
FA20S
11
Wire-Cut
SODICK
AQ535L
12
Jig Boring
MITSUI SEIKI
No.6
13
Jig Boring
MITSUI SEIKI
No.5A
14
Lathe
OKUMA
15
Radial Drilling Machine
OKUMA
J Type
16
Radial Drilling Machine
OKUMA
DMB Type
17
Milling Machine (Vertical)
HITACHI
#33
18
Milling Machine (Vertical)
HOWA
#2
19
Milling Machine (Vertical)
ENSHU
#15
20
Milling Machine
NIIGATA
#15
21
Milling Machine
OSAKA KIKO
#4
22
Cylindrical Grinding Machine
KONDO
450
23
Surface Grinding Machine
24
Tool Grinding Machine
NAKABO
25
Layout Machine
TOKYO BOEKI
1615
26
Portable 3D Measurement
FARO
Platinum Arm